EXHIBIT DESCRIPTION 

In my work at large, I consider a city's visual and material culture to be both reflective and generative of social norms, identities, and conceptions of world (including cosmological) order. In Accra and elsewhere in Ghana, "America" is abundant. The hand-painted exteriors of small shops, wares hawked at roadside markets, bumper stickers, and the logos and mottos used in local branding often feature anything from the iconic stars and stripes to appropriations of the phrase "In God We Trust." Shot in Accra's western suburbs between 2016 and 2020, the photos in this exhibit showcase such scenes. The photos are intended, however, to help us look beyond thinking of "America"-centric images, objects, and inscriptions as mere expressions of fandom or migration dreams. What else might they, and their materiality, reveal about world order and Ghana's place therein?
The photos in this exhibit are also intended to help us look beyond thinking of cultural texts as communicating definitive, decipherable messages. In the case of vehicle decals, in particular, "America"-centric image designs are often intermixed or juxtaposed with additional--and seemingly disparate--symbols and inscriptions, be they rooted in Christianity, indigenous traditions, designer brands and commodities, or anything else. What kinds of social, economic, political, and theological work might these cryptic combinations be doing? Taking cues from Ato
Quayson's
(2014) work on Ghanaian inscription culture, I find it productive to consider these decal arrangements as discursive prompts. More than expressing social commentary in and of themselves, they provide public fodder for discussing critically what "America" is, and what relationships--real, imagined, and desired--it has, and ought to have, to Ghana(aians).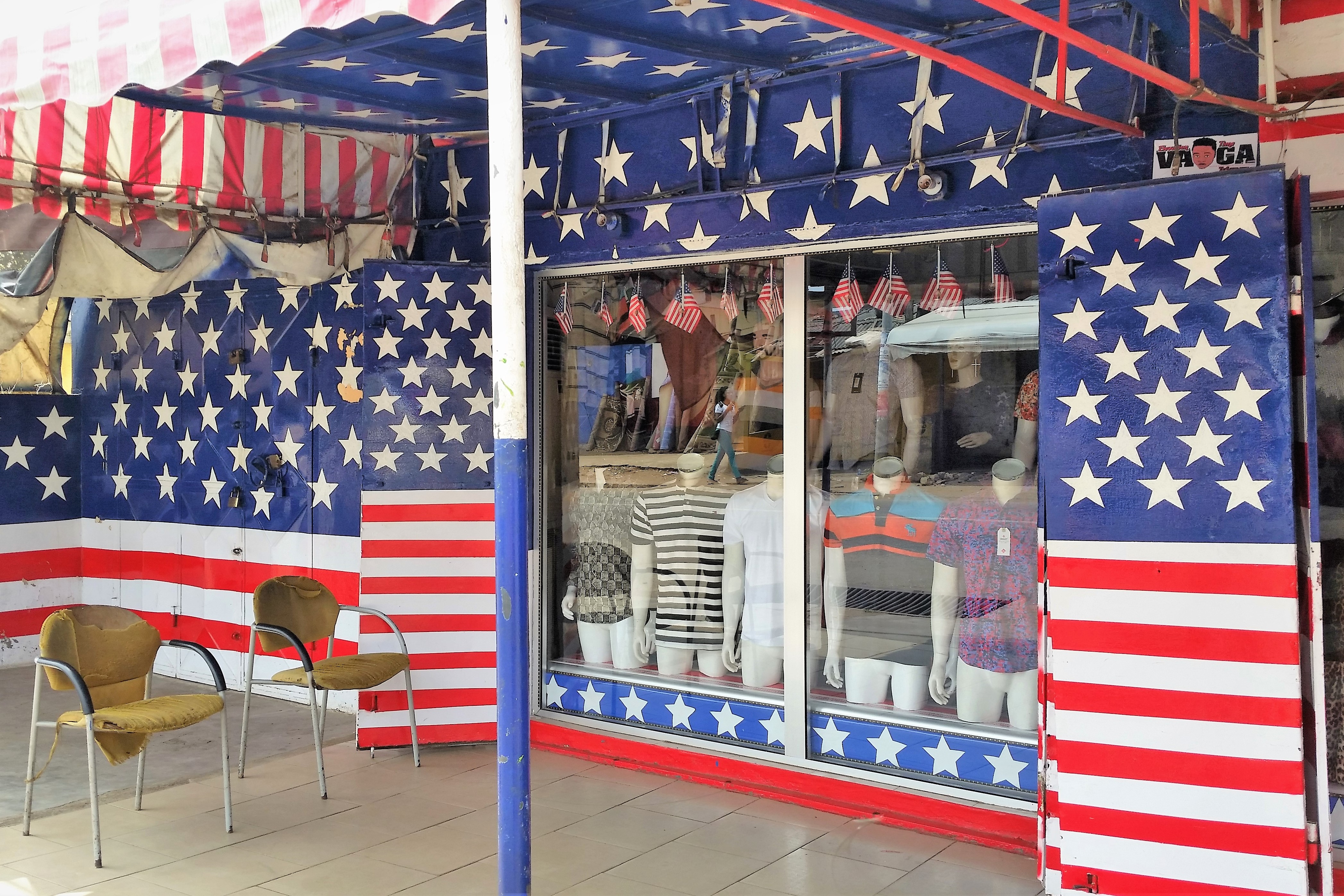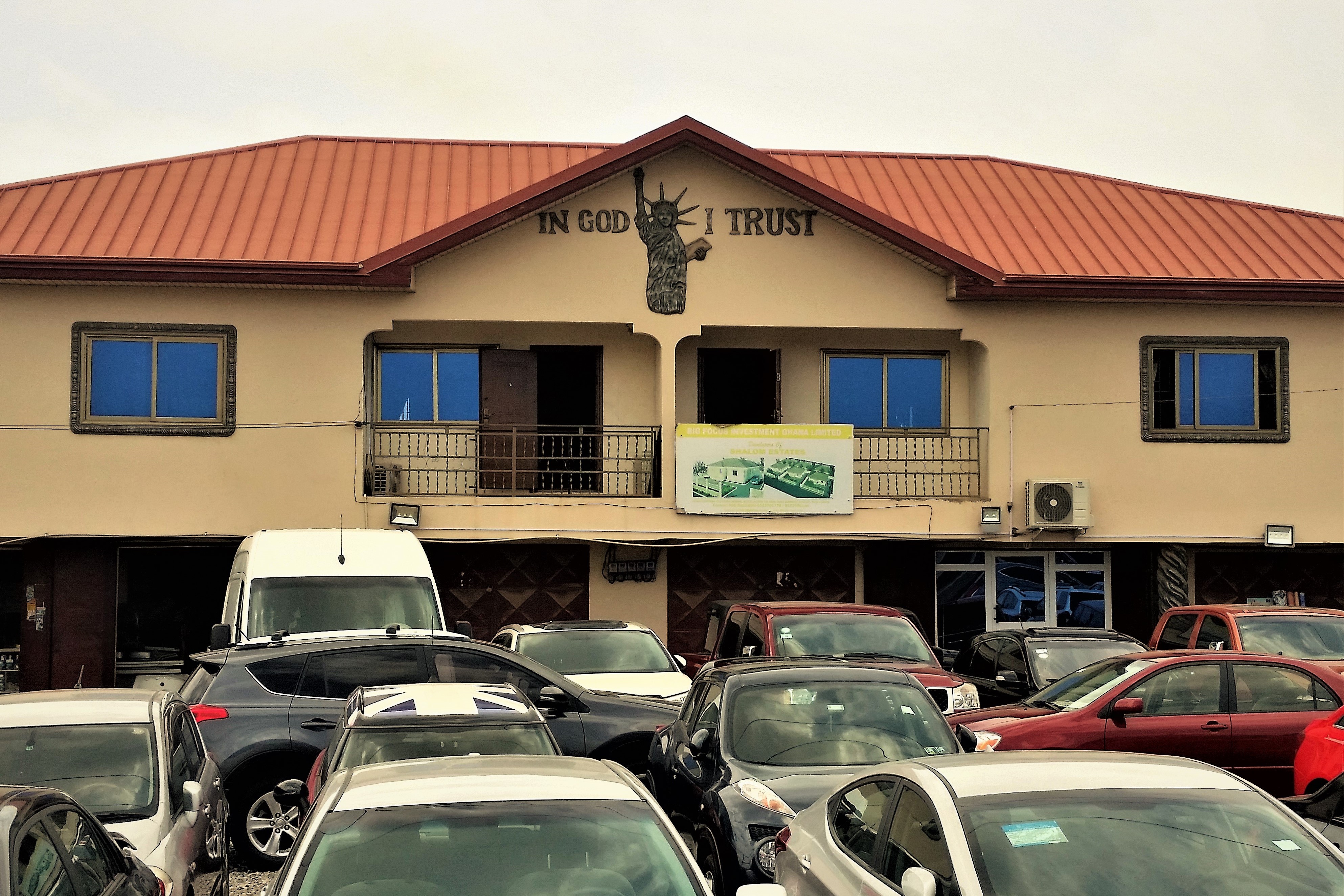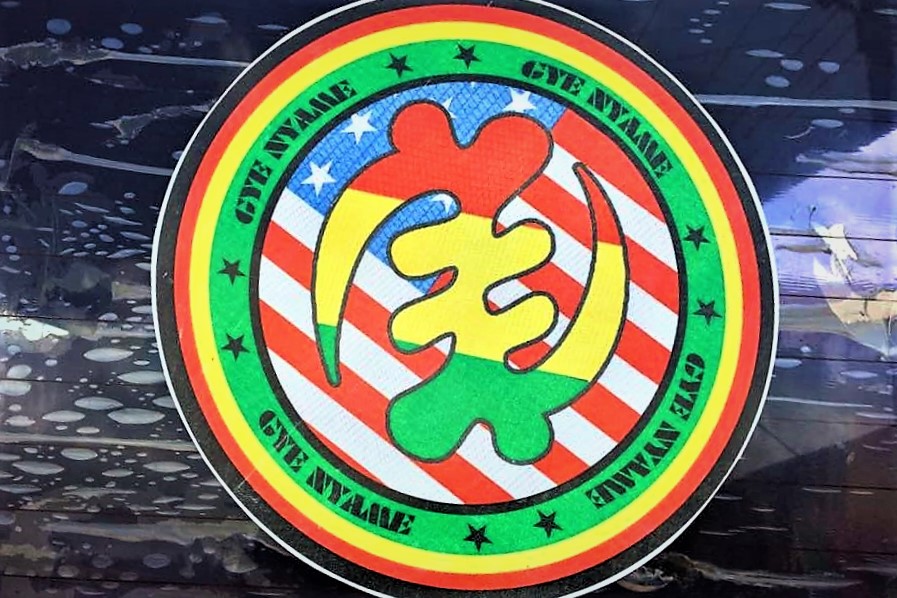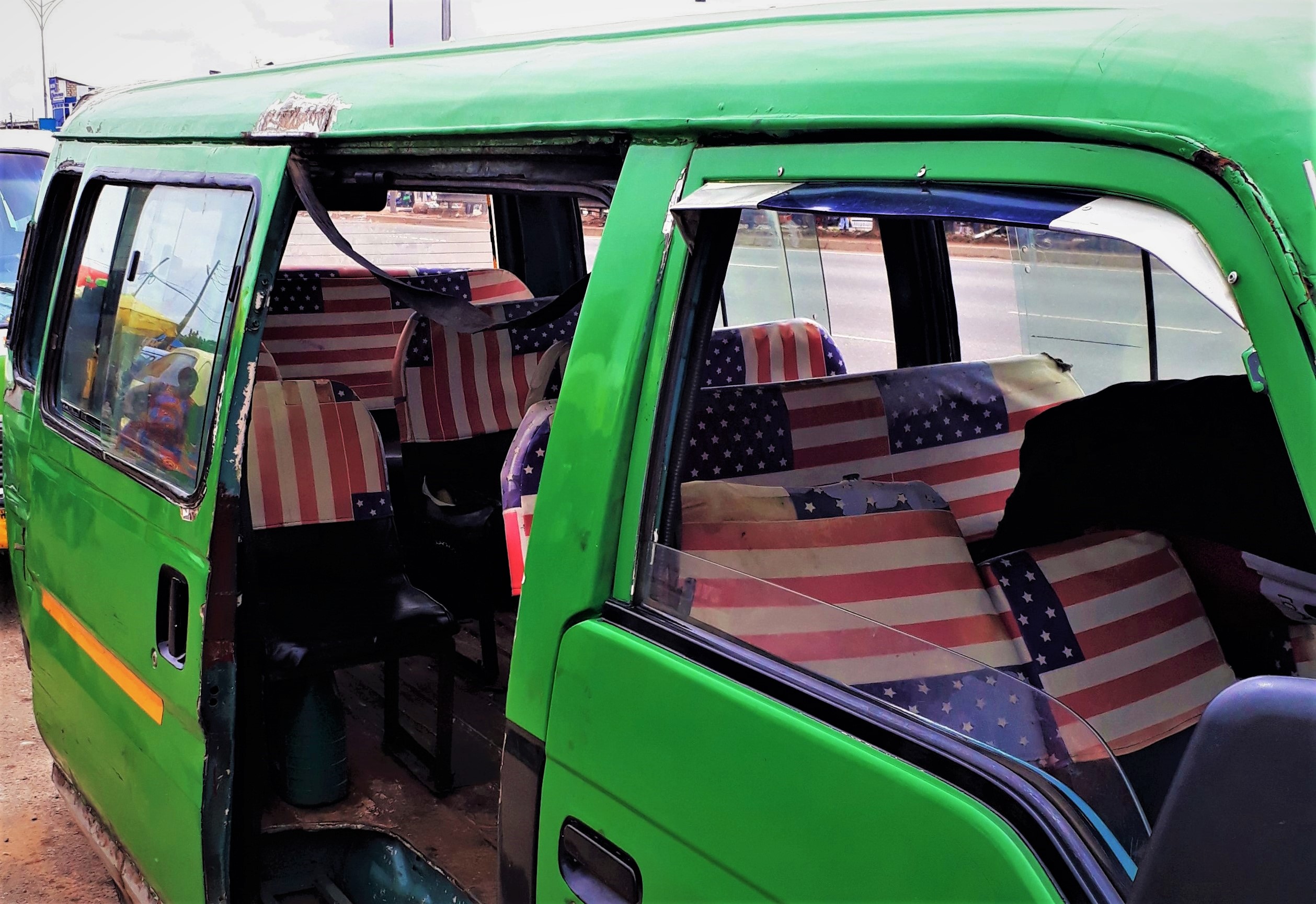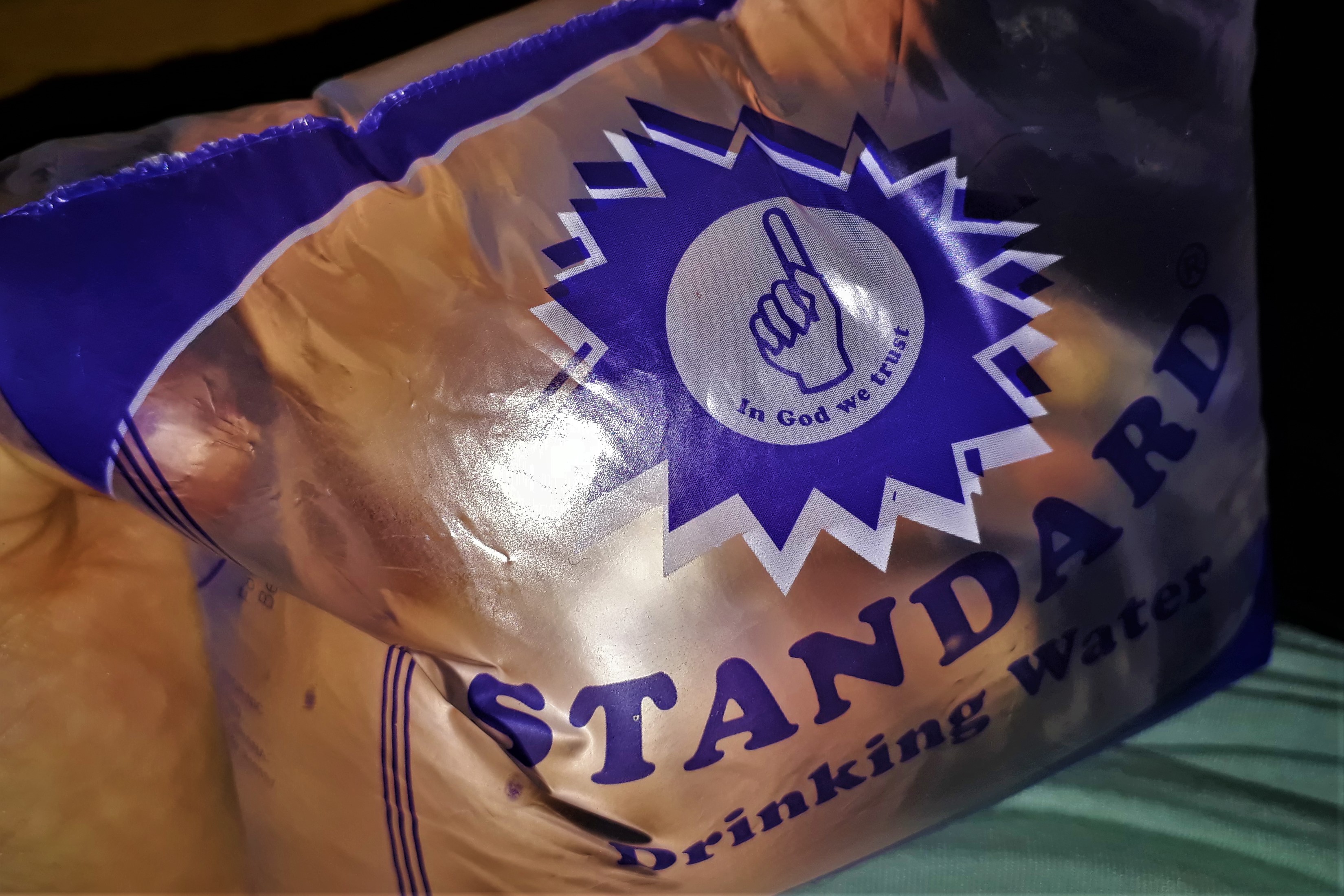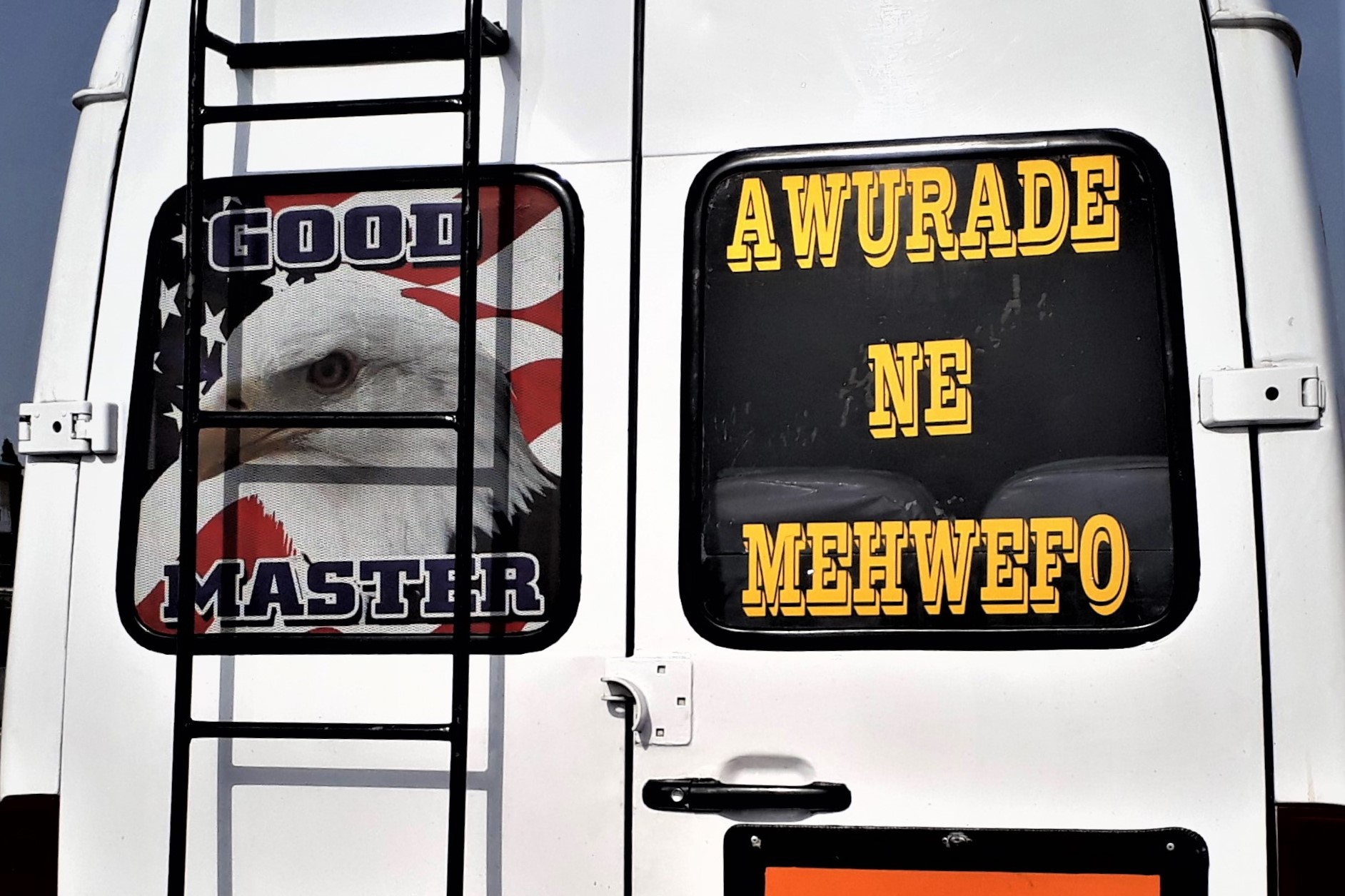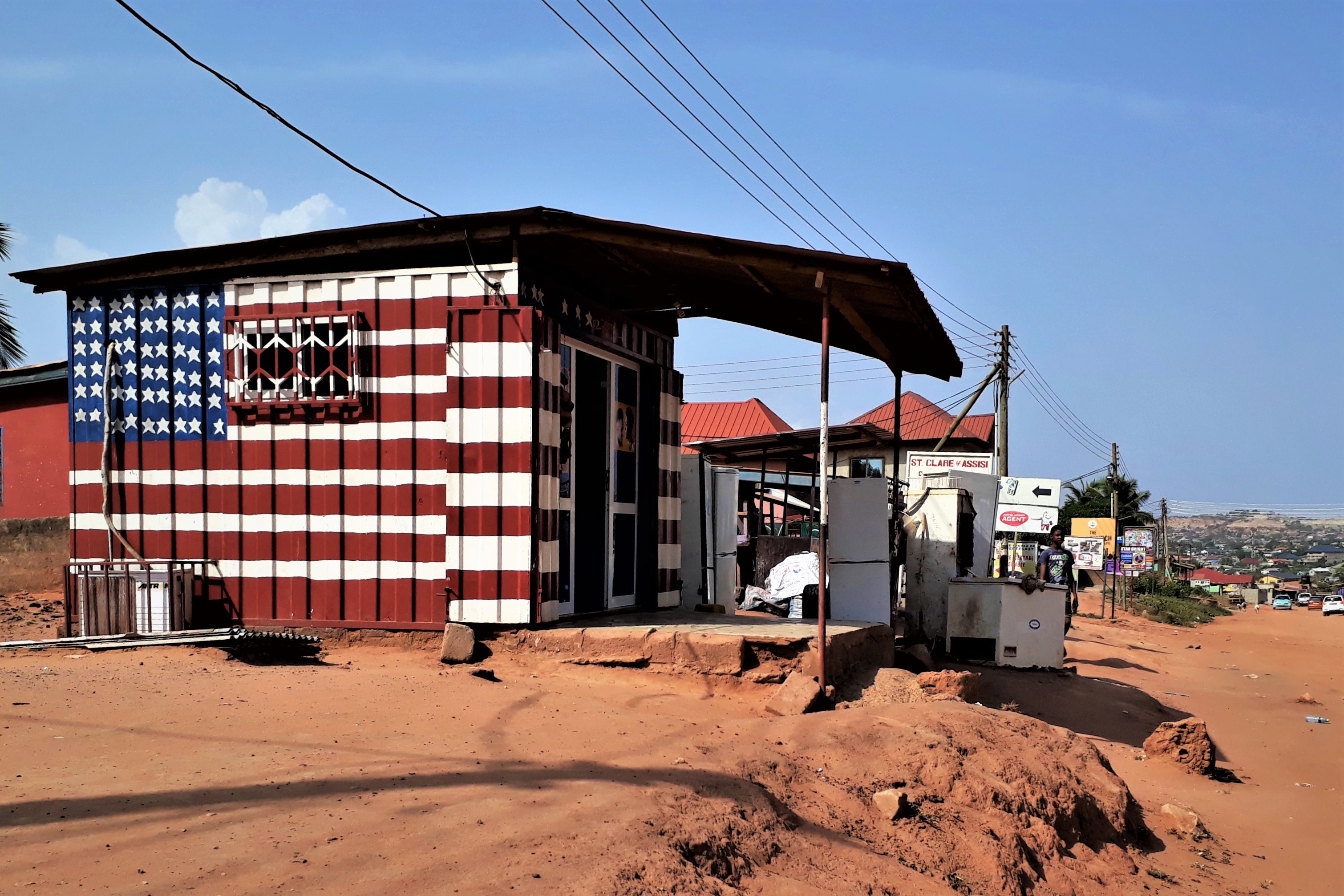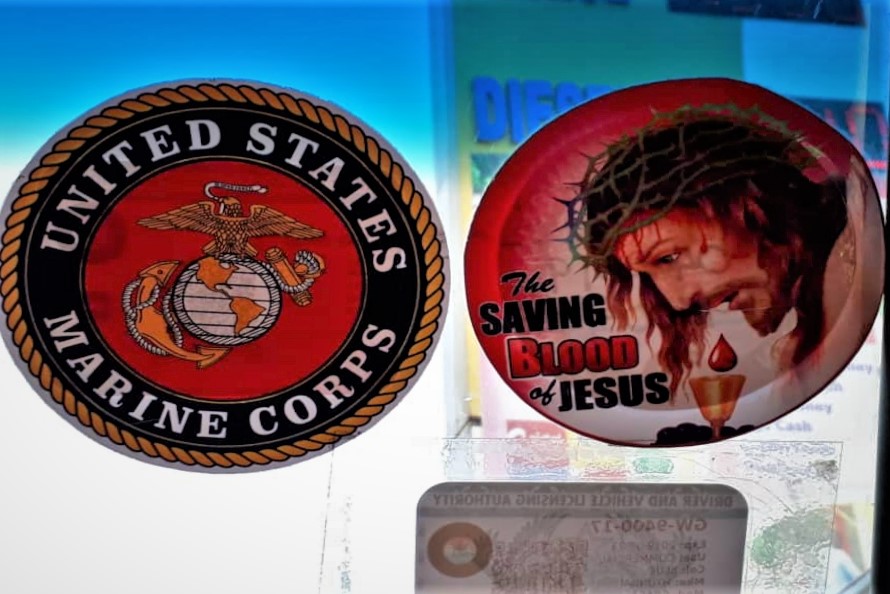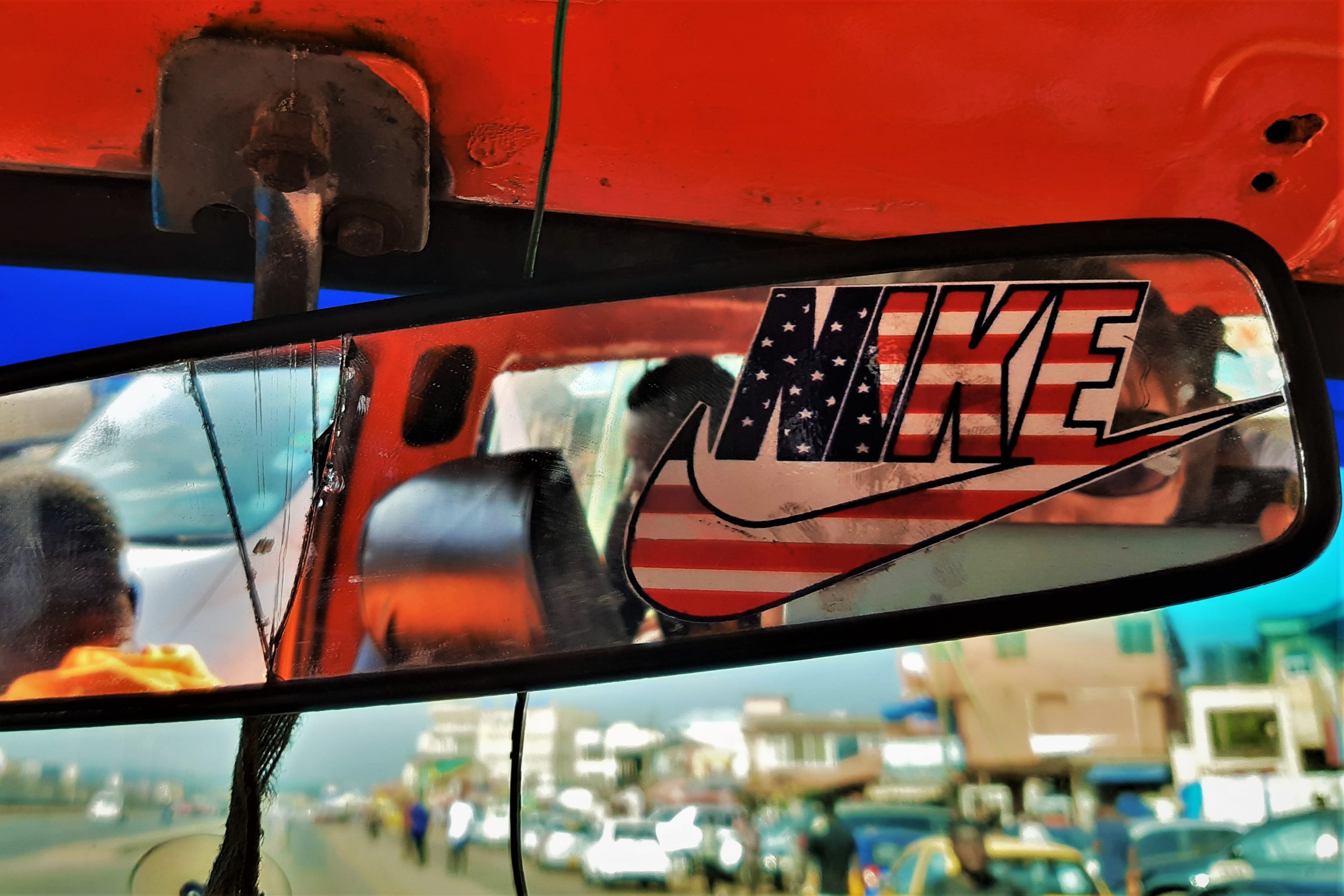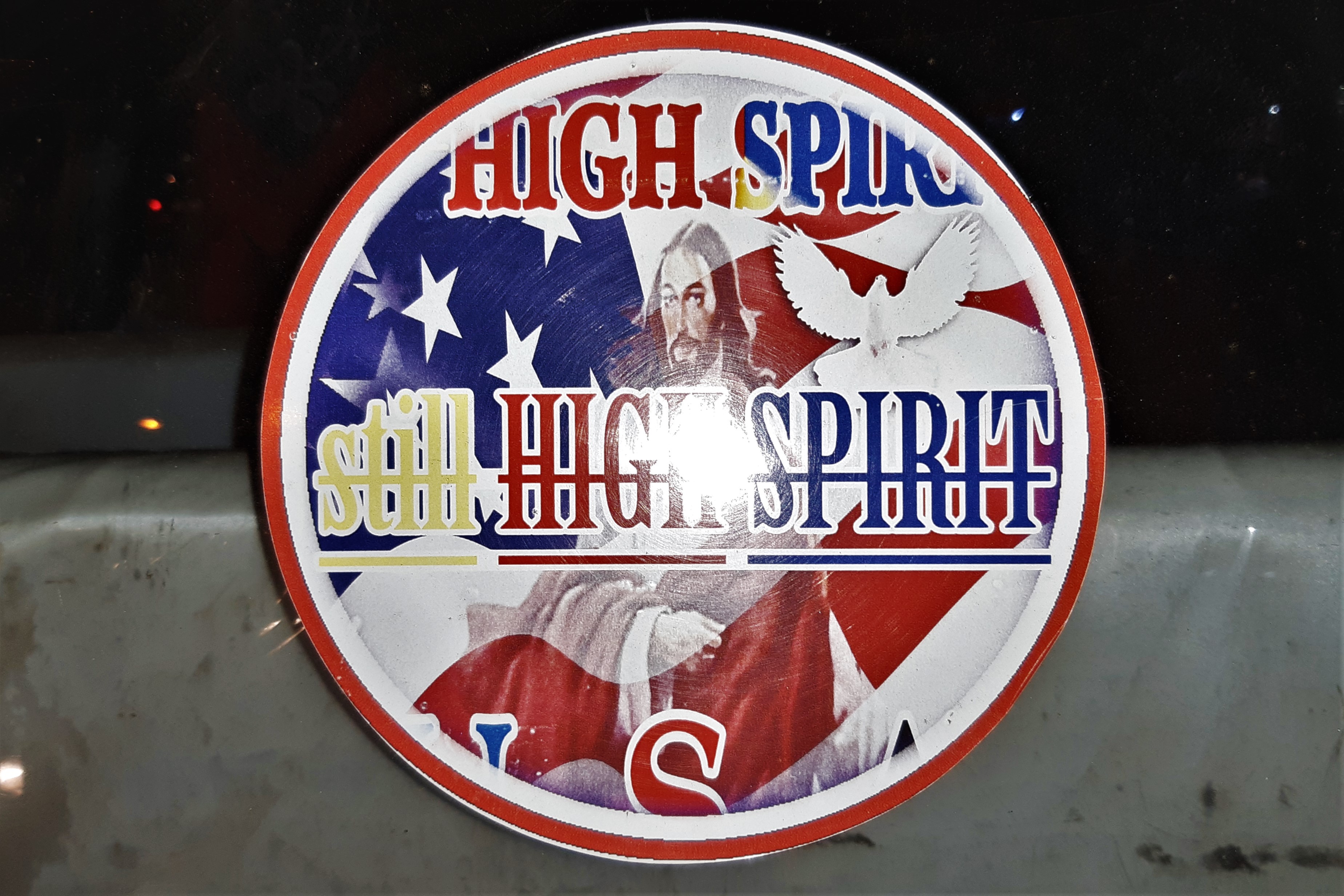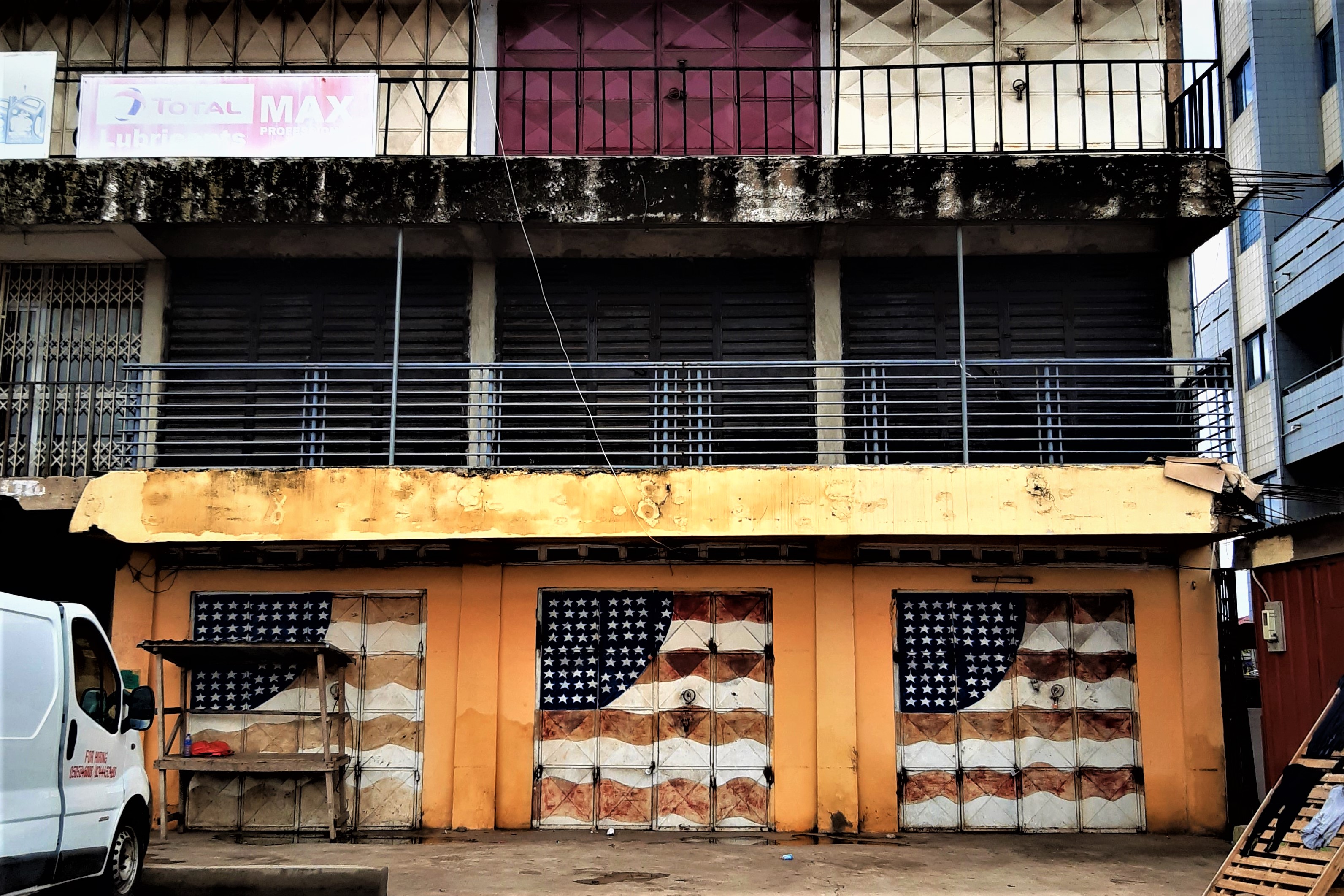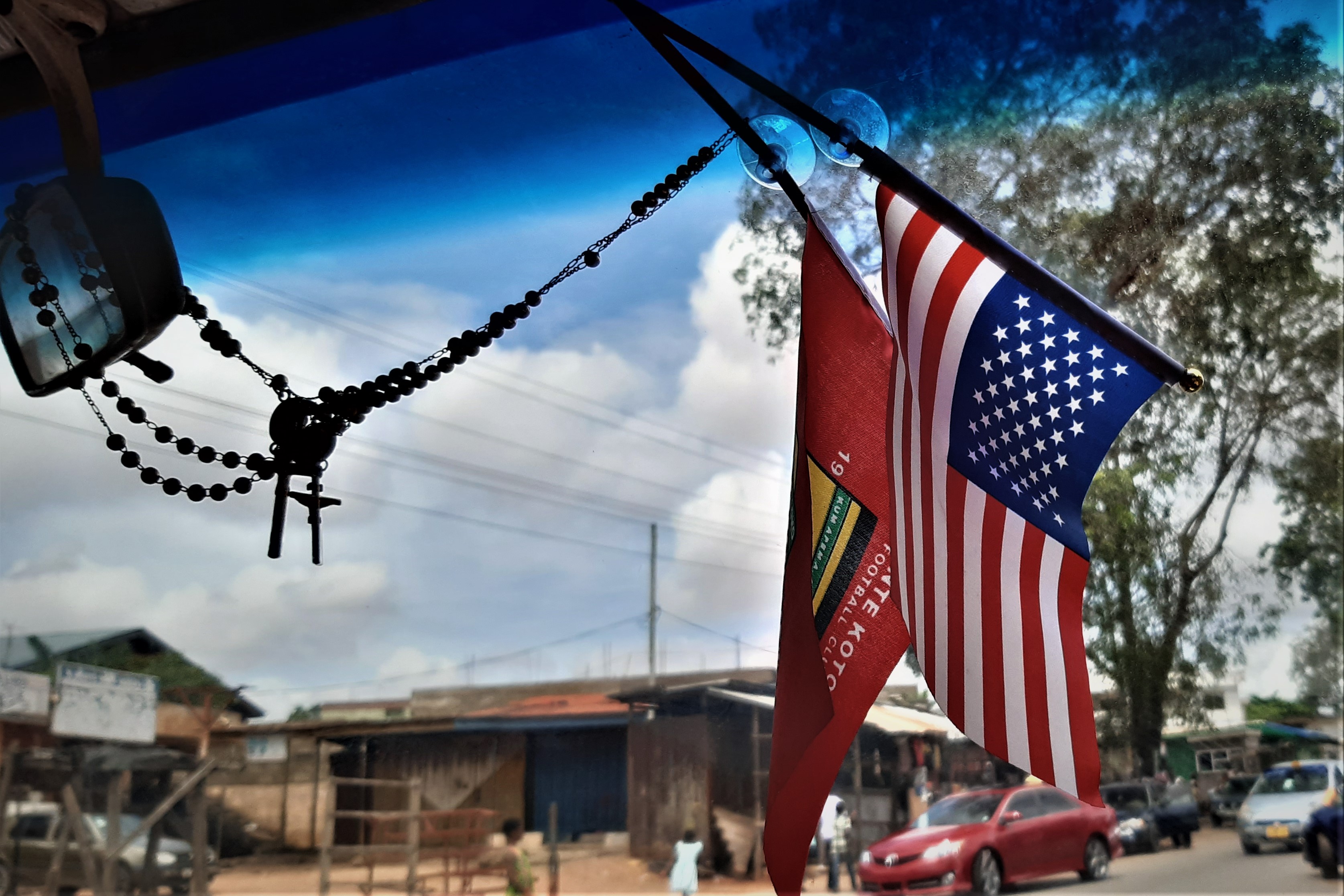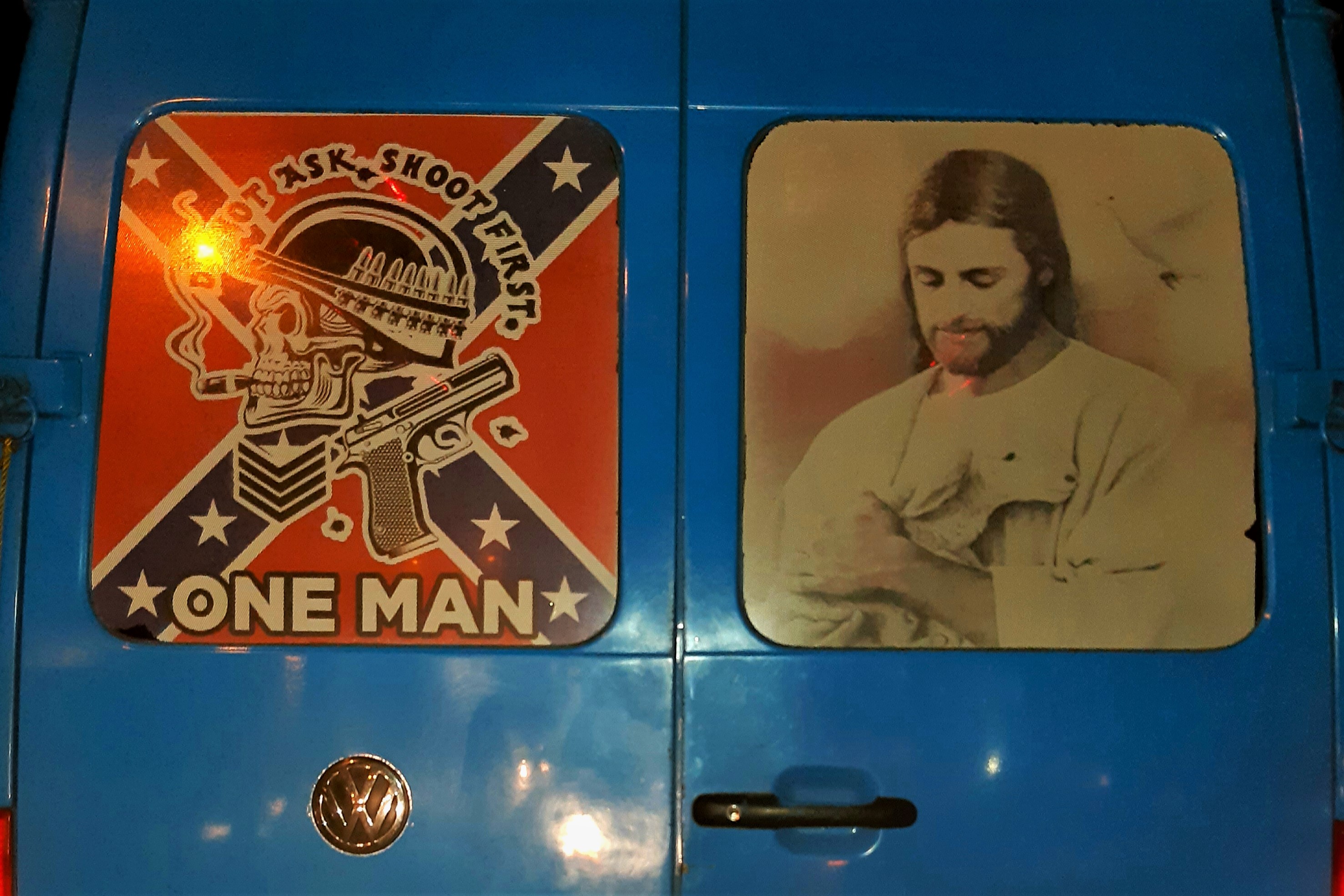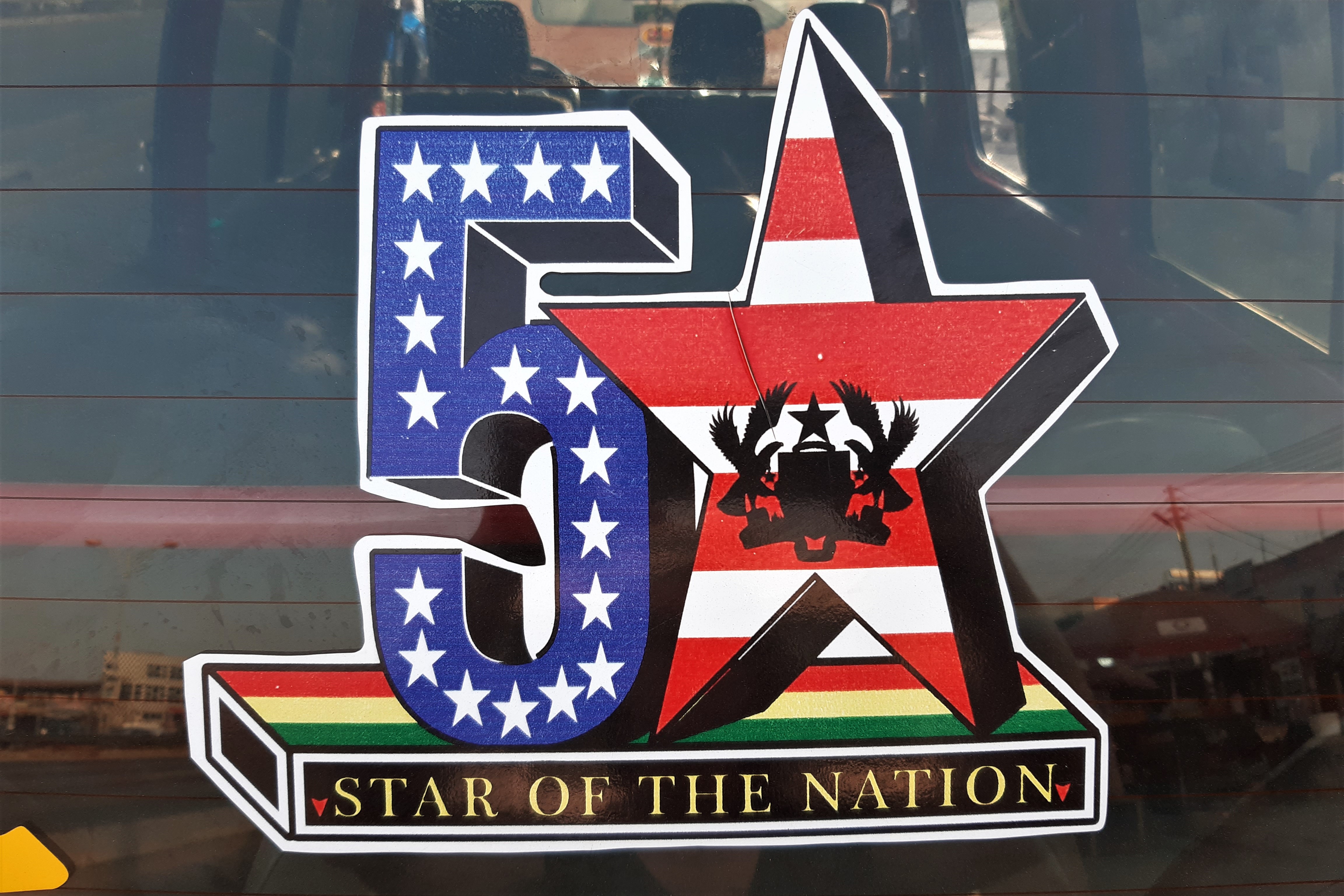 PHOTOGRAPHER BIO
Emily Stratton, a Ph.D. Candidate in Religious Studies at Indiana University, is based in Accra, Ghana.